We've tried to make your authentication process as simple as possible. You can verify your identity in the following way:
required documents:
To complete the online verification, one of the following documents is required:
– Driving licence
–  Passport
– Visa
– identification card
Authentication guide:
To verify your identity, you must log in and enter your account.
1- Select the profile option through the avatar at the top of the site.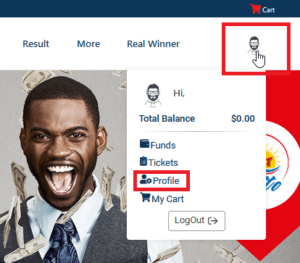 2- Click on the "verify Account " option.
3- A new form will open. You must complete the fields of this form and then select and upload your ID image using the drop-down menu. At the end, click on the check details button and wait for our executive team to review your submitted documents to complete your identity verification process.